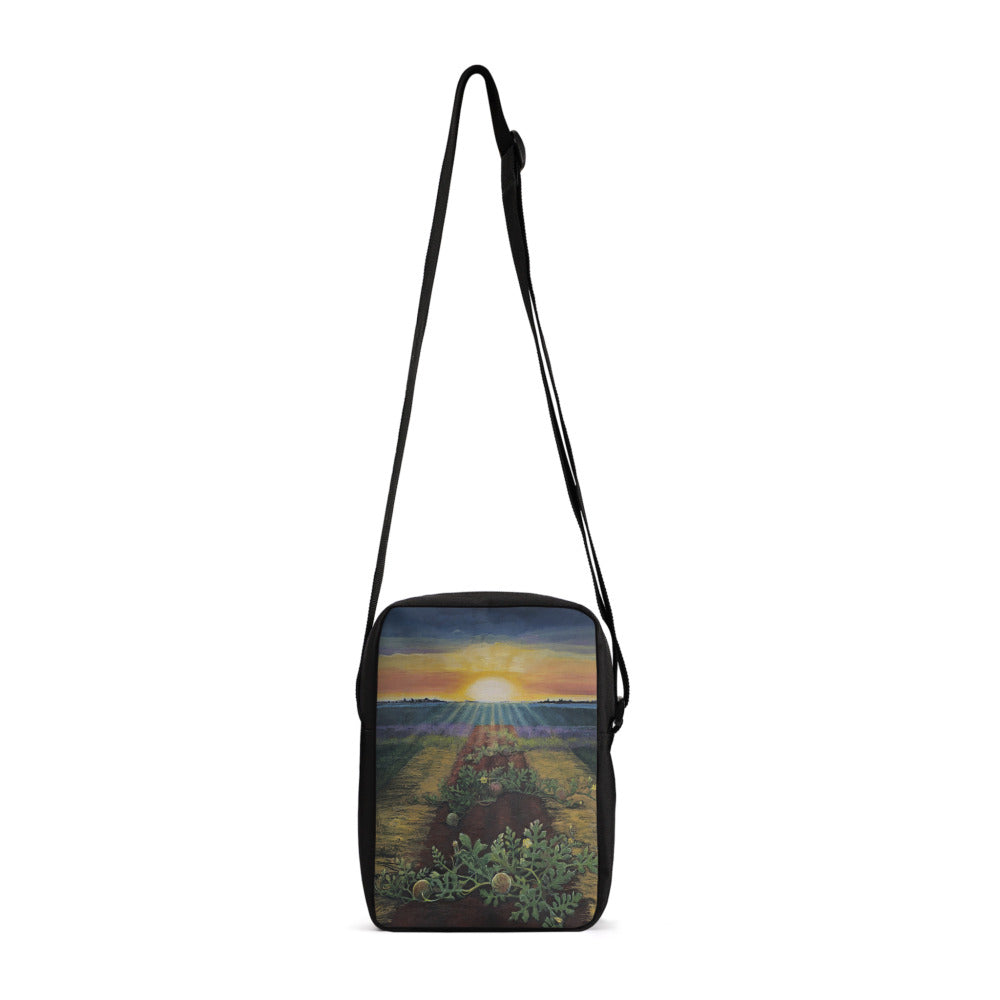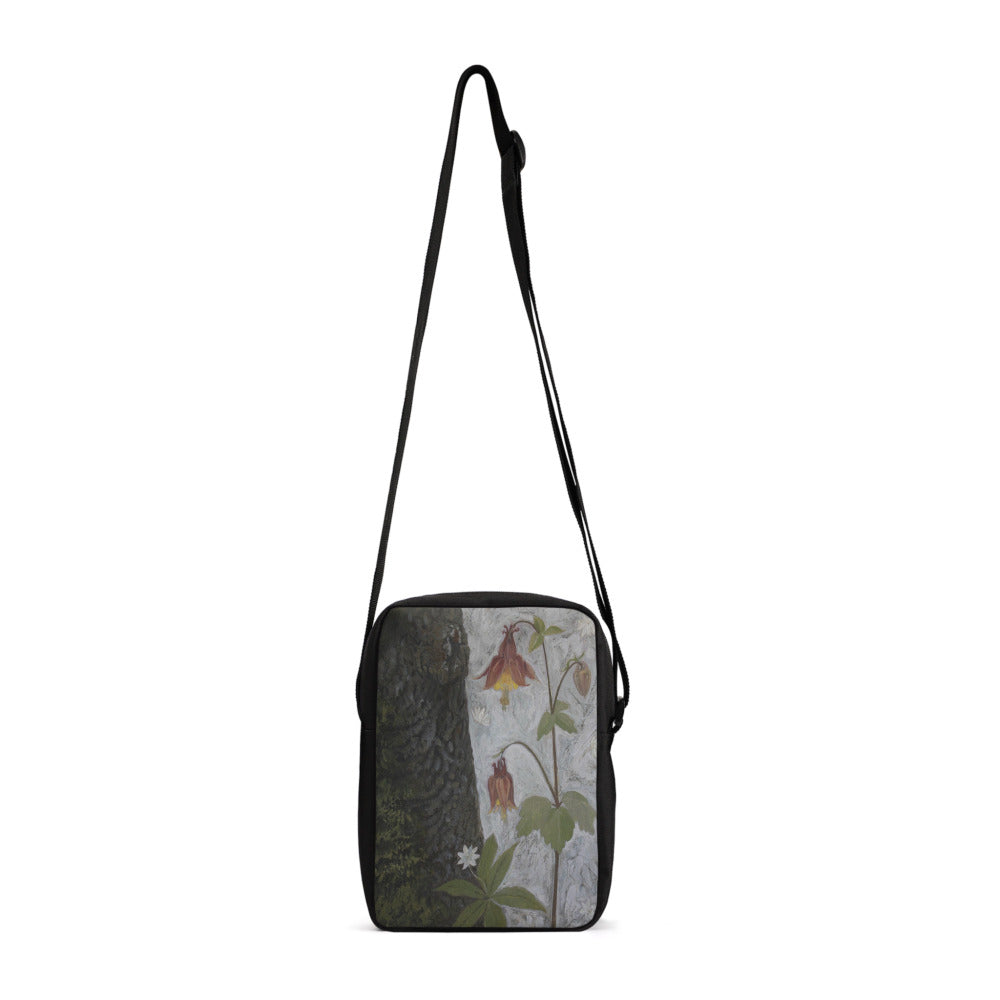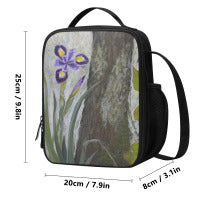 Cross Body Canvas Bag
Share
Very versatile canvas bag with beautiful painting by Mary Ellen Sisulak digitally printed on. Comes in two styles - Cross body or a Sling over bag. "Sun King" is perfect accessory for autumn season.
View full details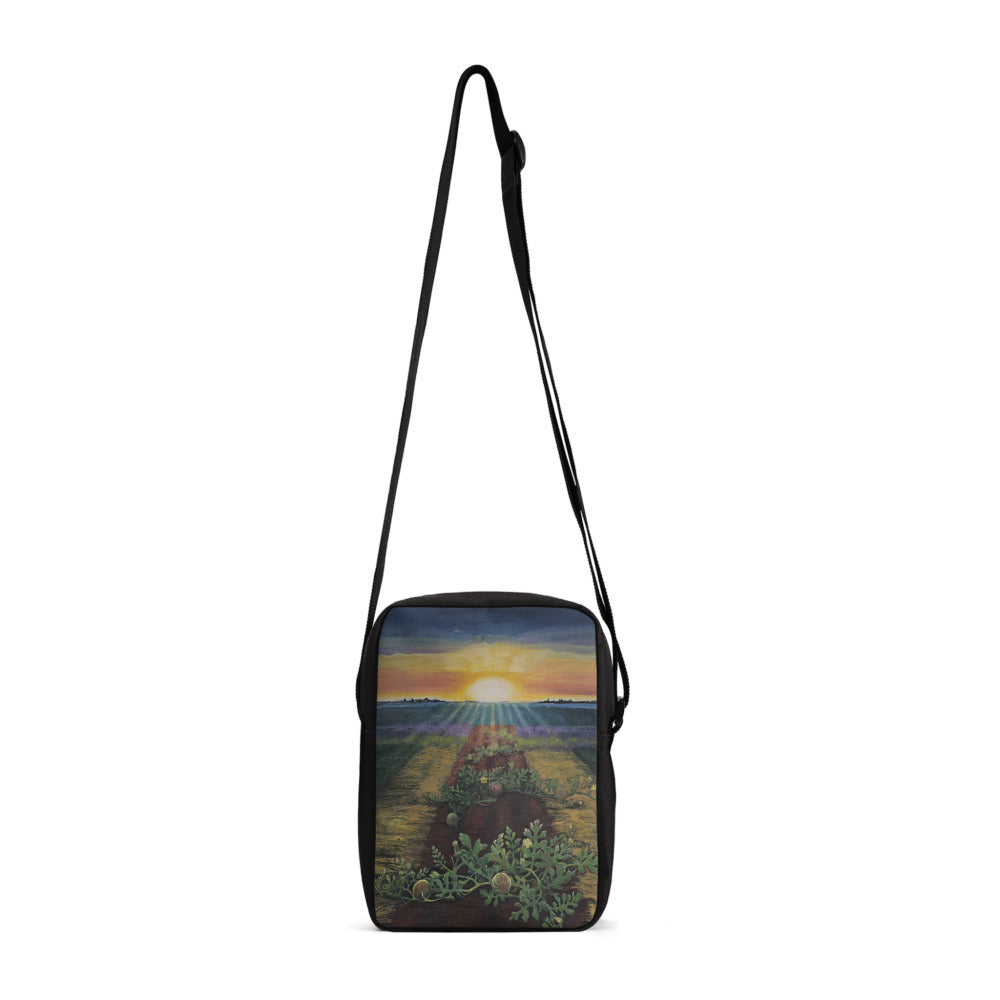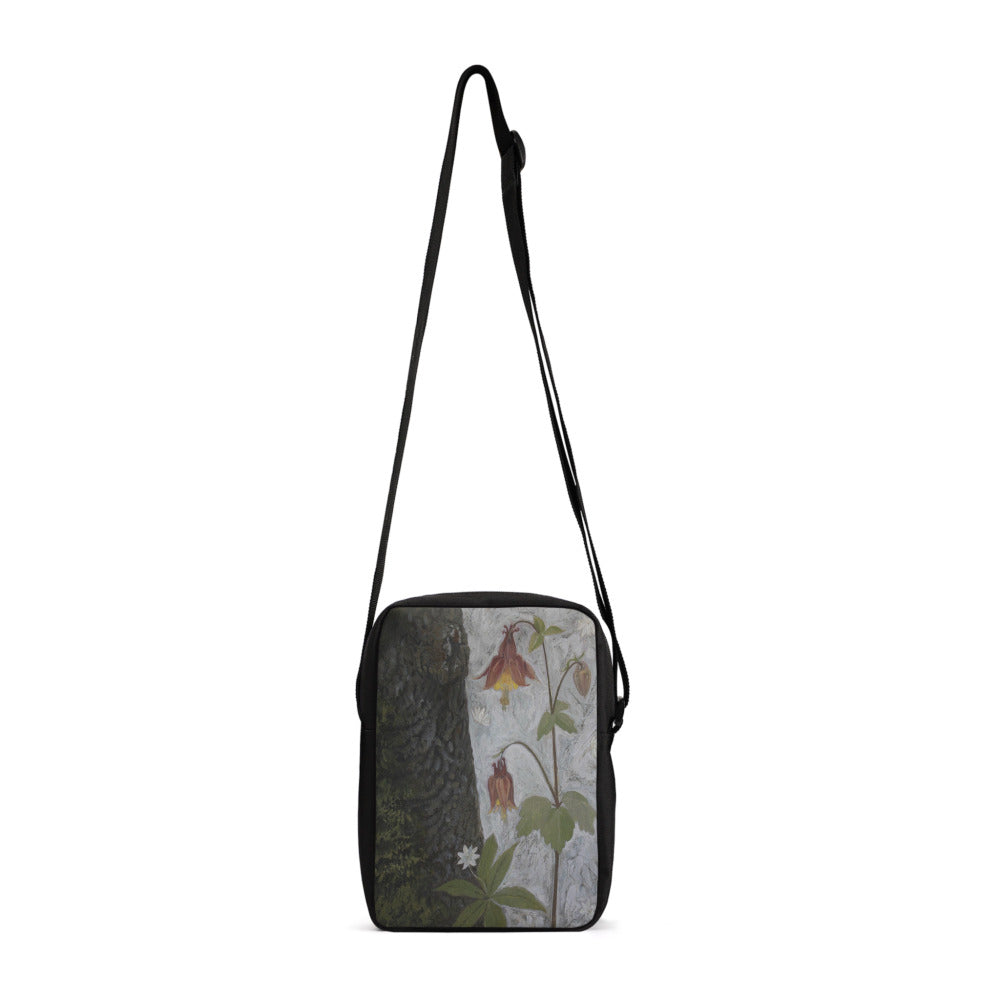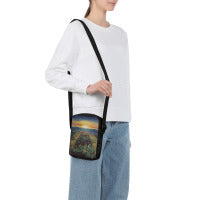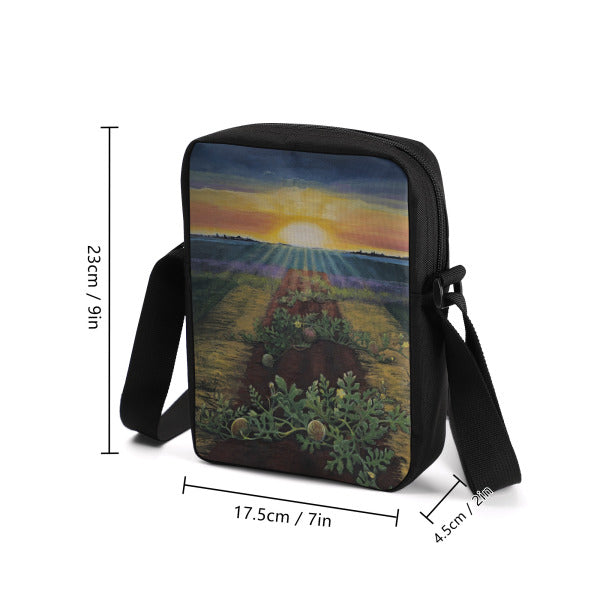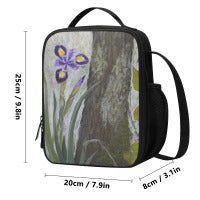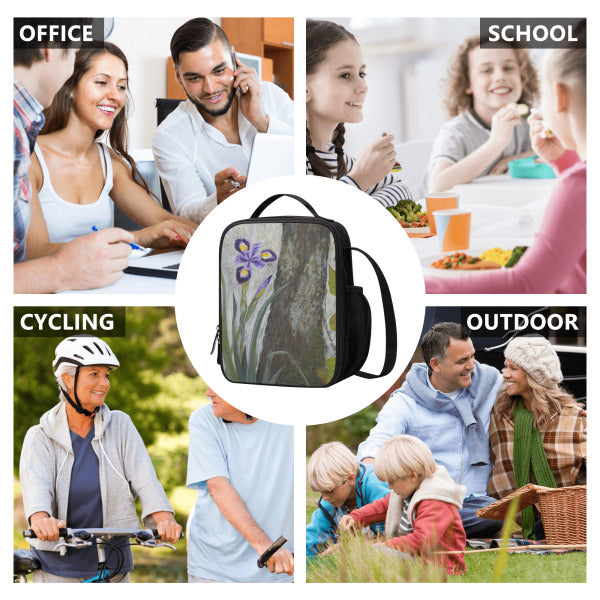 TURTLE RIDGE • GALLERY • BOUTIQUE
We strive to share beauty three ways
• Handmade Leather Bags

Every leather bag is handmade in our upstairs studio at Turtle Ridge. Some bags have embossed and handpainted designs, others are finished with more contemporary elements like hair-on cowhide, textured or patent leather.

• Multi Media Art

Our gallery is a very magical space, filled with Mary Ellen Sisulak's art work in rich mixed media, textural encaustics and whimsical etchings. One gets lost for hours exploring nature elements becoming alive.

• Natural Fiber Clothing

We curate very carefully every designer we bring in to the boutique. Love for natural fibers is very strong throughout the store. We look for quality, timeless clothing, but artistic and outstanding design.
Feels like Fall
Regular price
Sale price
$112.00
Unit price
per
Regular price
Sale price
$112.00
Unit price
per
Regular price
$115.00
Sale price
$115.00
Unit price
per
Art by Mary Ellen Sisulak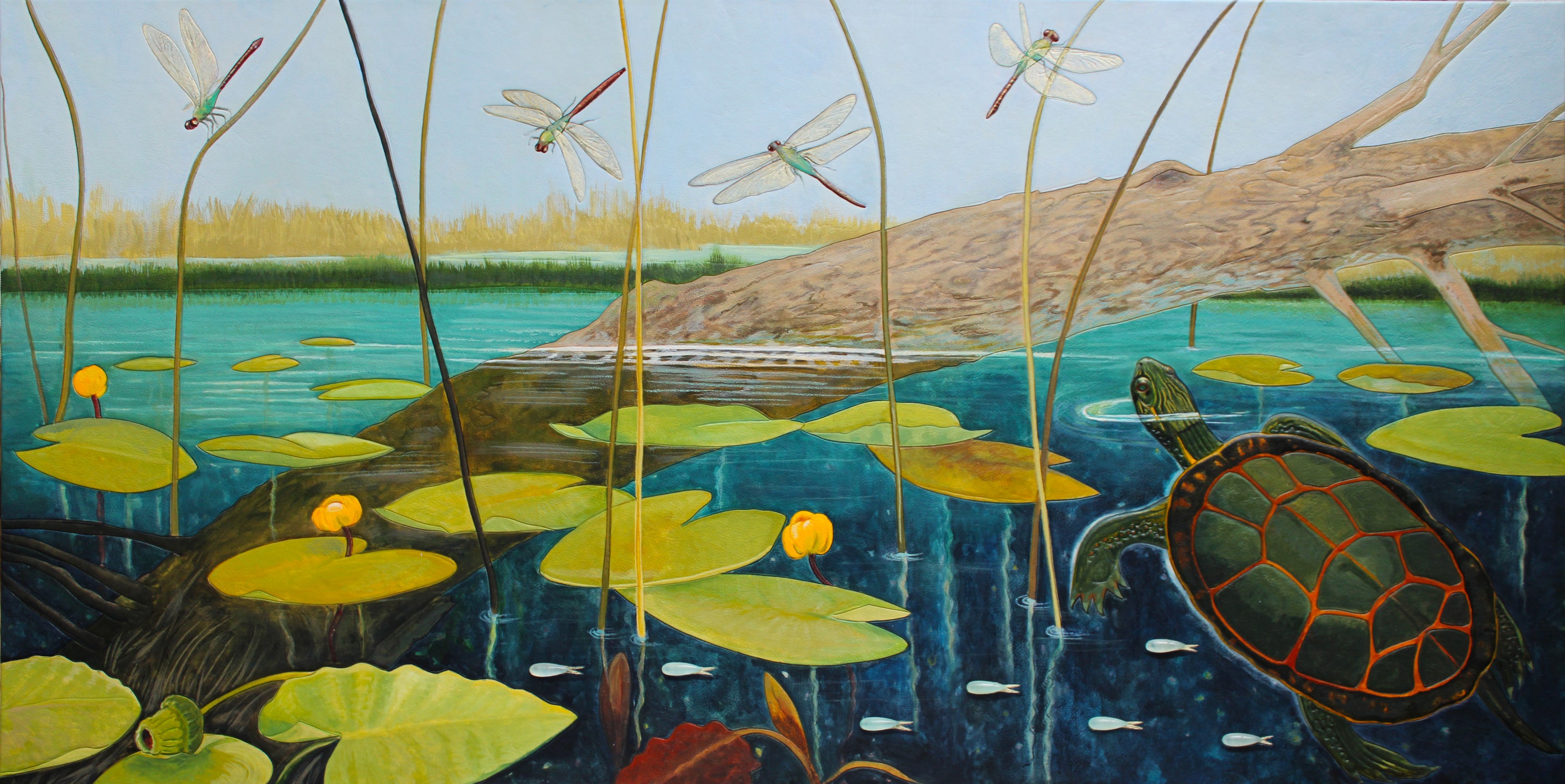 Once A Pond A Time
When the water lilies are just blooming, you and your dearest friend are kayaking, drifting into a
quiet pond. The paddles dip into the water, breaking the mirror-like calm surface. The strokes
disturb the small fishes playing at the bottom of the pond awakening the turtles lying on the
fallen tree basking in then sun.
"What happened?"
The bravest turtle general finally couldn't hold back his curiosity. He sneaked into the water and
followed your kayak. He stuck his head out of the water.
"Oh, it's just a visiting tourist"....
But you. The world of dreams opens it's door for you. You become a dragonfly lilting through
the air. You are immersed in this beautiful world, indulged in this melodious habitat. You are
lost in this peaceful dream...
written by JingYi Liu
"Once a Pond a Time" by Mary Ellen Sisulak
24" X 48", Leather, stones, paint on wood panel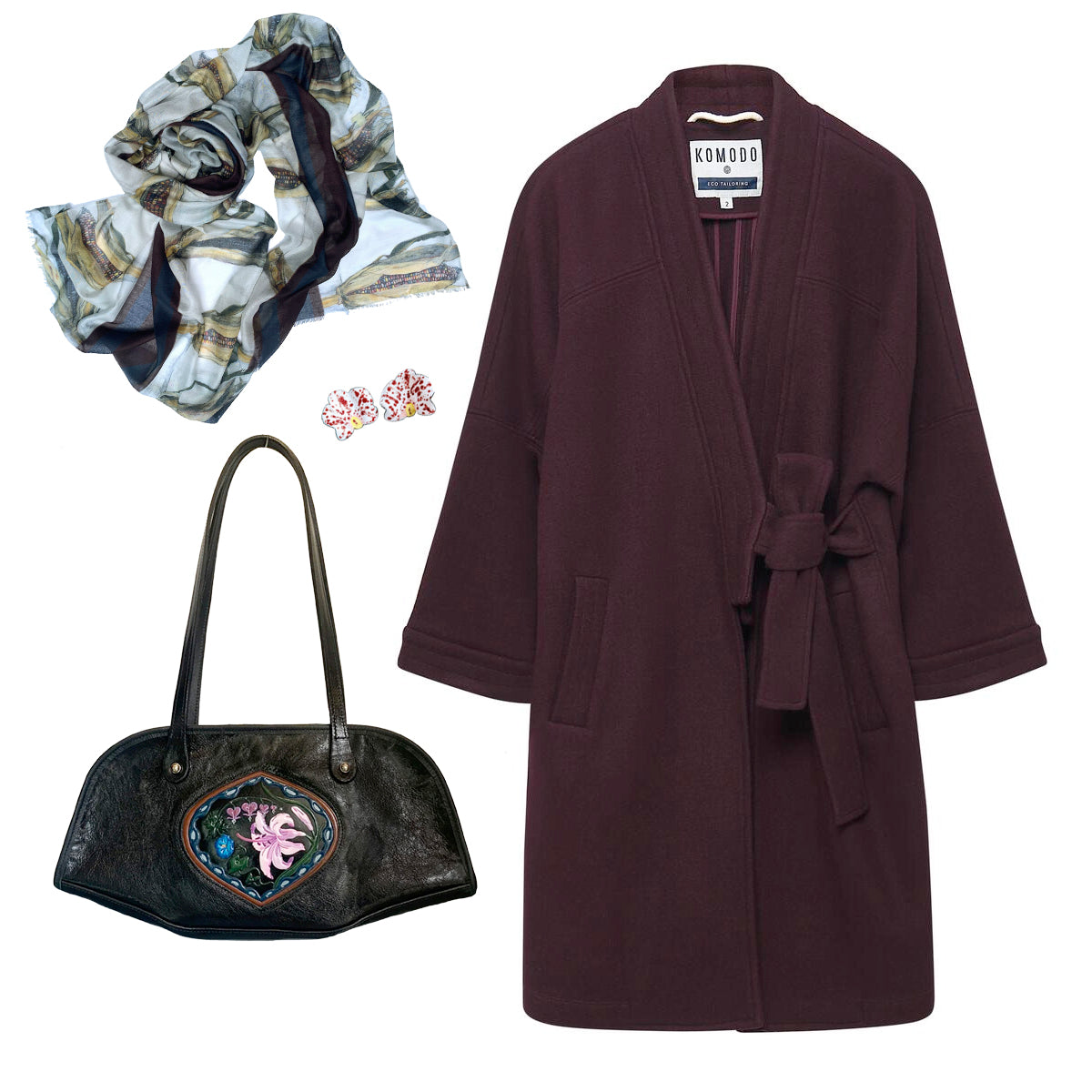 One Stop Shopping
Turtle Ridge Gallery-Boutique offers head to toe outfit possibilities. Timeless, stylish, natural, artful are qualities we strive for. We are happy to assist you, just reach out.
Left: Corn Line Up Art Scarf
Christy Klug's enameled earrings "Orchid"
Handmade leather DC Bag
KOMODO Kaia Coat
Wool Blend Coat by KOMODO
...a minute in the studio...
Art Daily
Art Daily is our digital Art to Wear collection created to bring art to our daily wear and use. All these pieces have Mary Ellen's art digitally printed on. Canvas totes, cross body bags, pouches, elegant scarves in cashmere blend, leggings, tees, hoodies and more.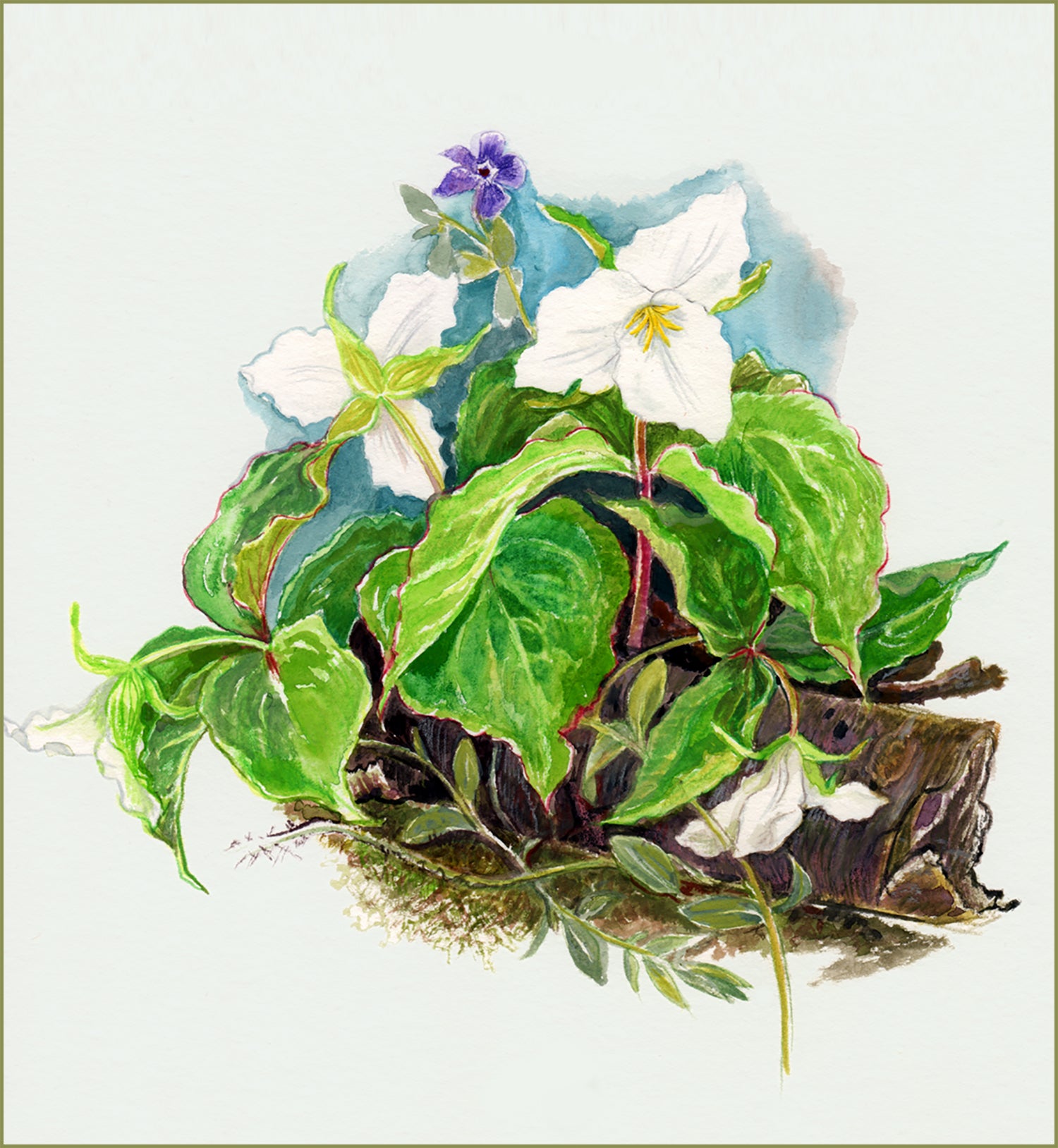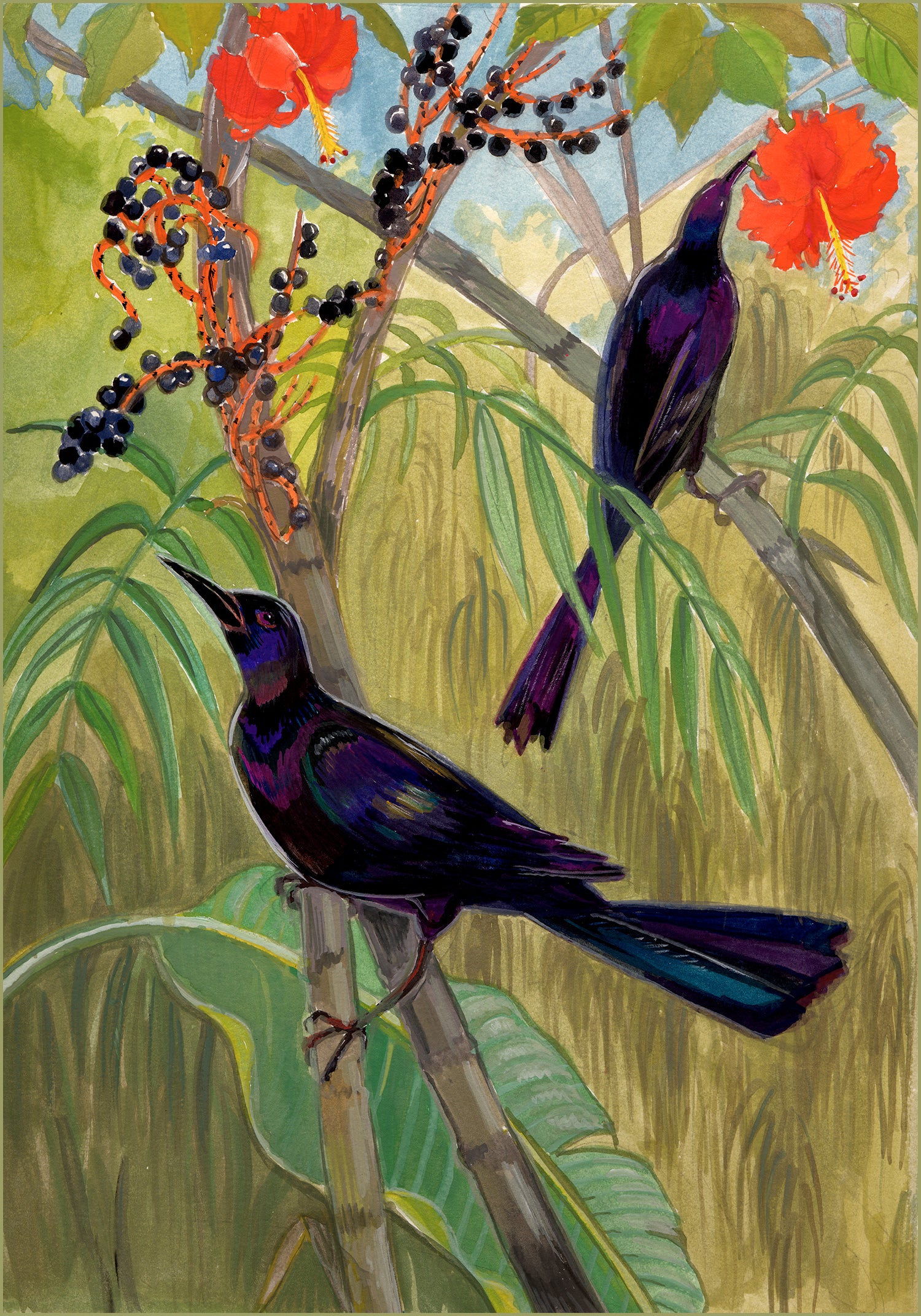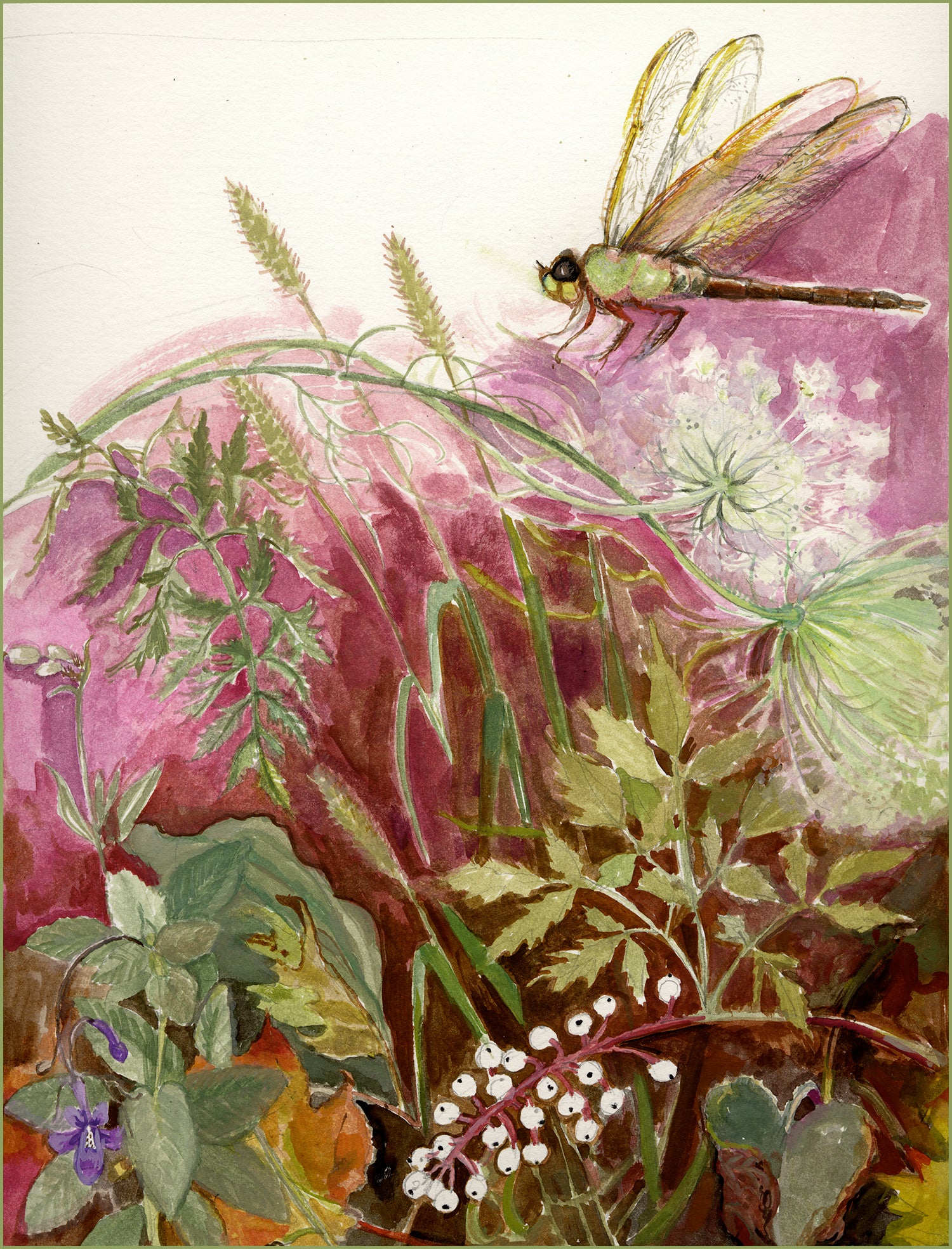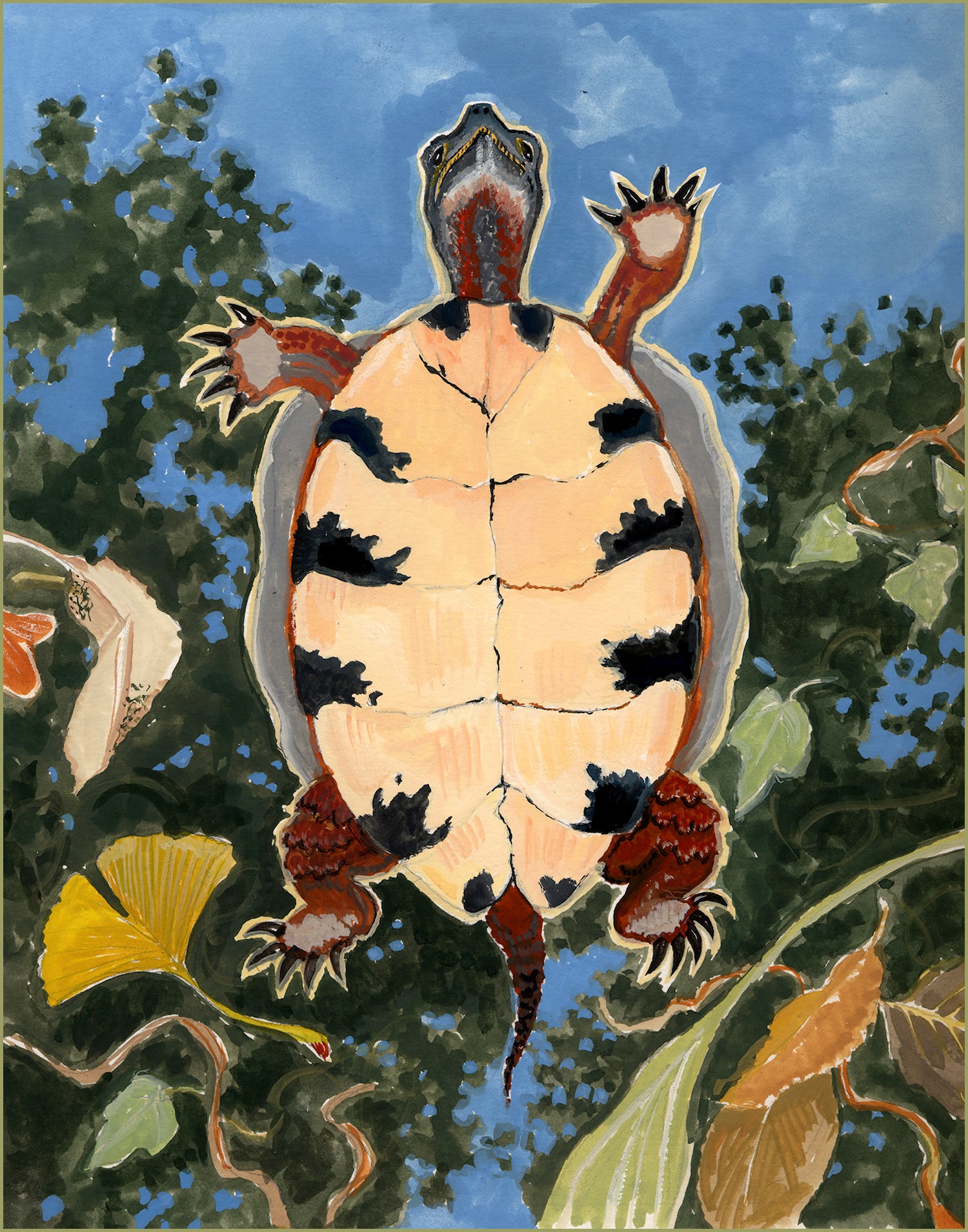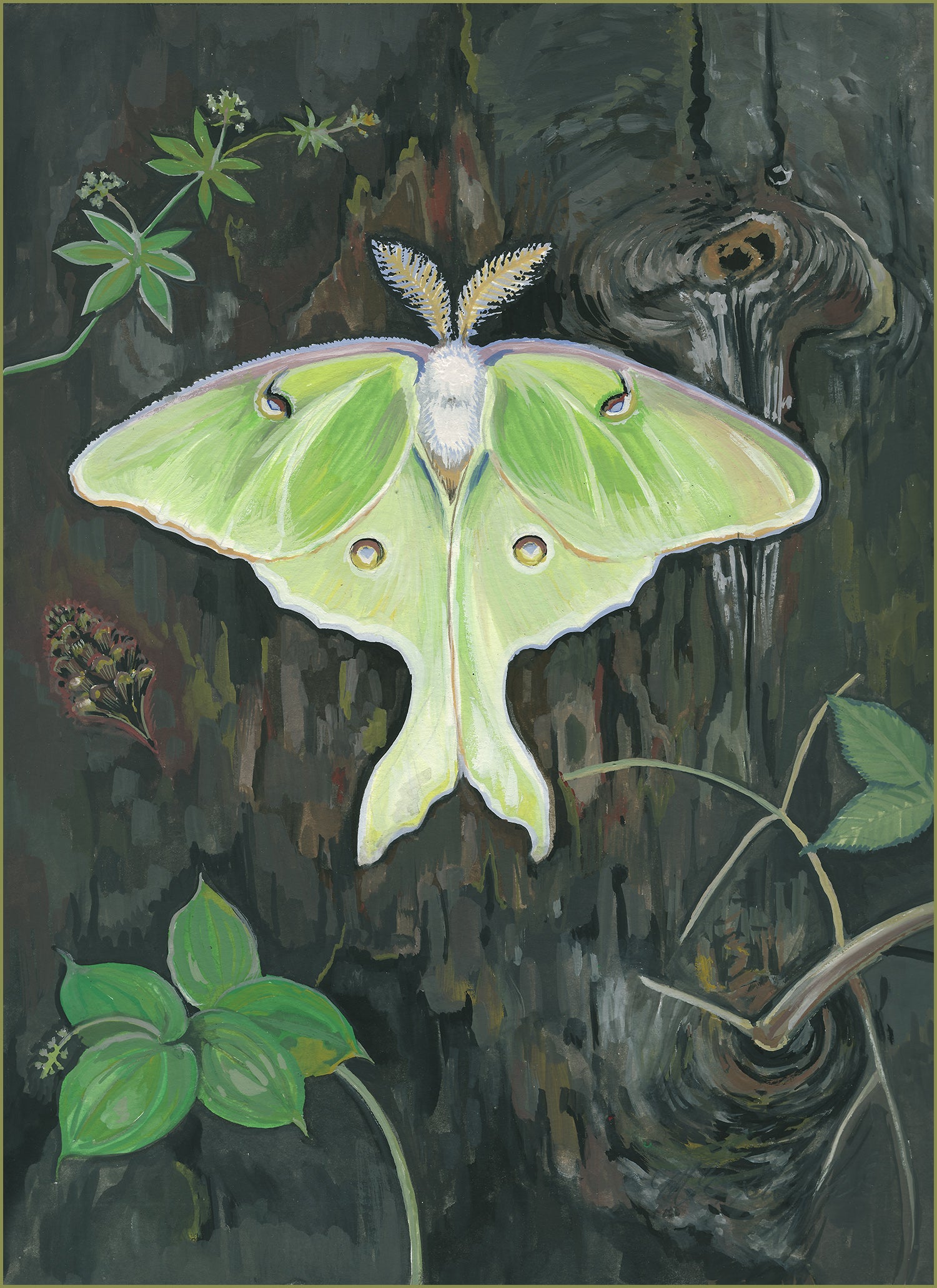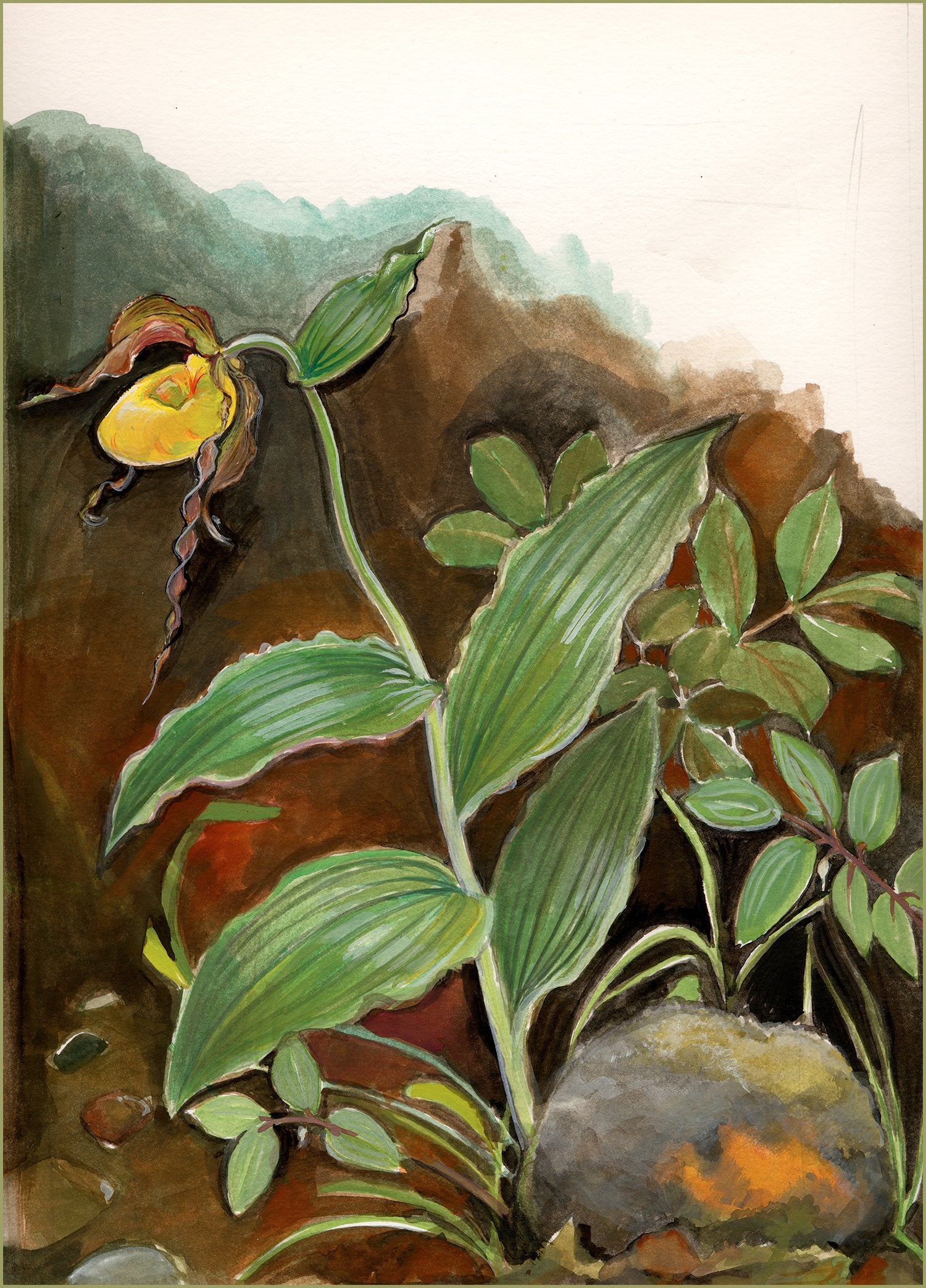 Art Cards
Regular price
Sale price
$9.00
Unit price
per
Sale
Sold out
View full details